Once I was sure that I was a
warm autumn leaning deep
and not, in fact, a
soft autumn
or a
deep autumn
, I promptly quit playing with high contrast and went back to medium, just as I said I would. This outfit has two of my favorite colors in it, orange and brown!
But my eyes keep getting stopped by the khaki pants! One of these things is not like the other. Perhaps one of these things just doesn't belong? I think of khaki as a neutral color autumns can wear, but for warm autumns, I guess it needs to be, well...
warm
.
How does one go about warming a khaki? :)
Nina from Momma Go Round is under the weather (feel better soon!!) so no linkup this week with Real Momma, Real Style, but on Wednesday, I will link up with Lindsey at The Pleated Poppy for What I Wore Wednesday.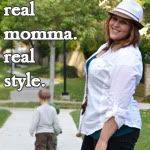 ~*~*~*~*~*~*~*~*~*~*~*~*~*~*~*~*~*~*~*~*~*~*~*~*~*~*~*~*~*~*~*~*~*~
Having trouble deciding which season you are? I'd be happy to help!
Start the process of finding your season by taking my
seasonal color analysis quiz
~*~*~*~*~*~*~*~*~*~*~*~*~*~*~*~*~*~*~*~*~*~*~*~*~*~*~*~*~*~*~*~*~*~
Warm Autumn:
"This woman never pretends. She won't say something just to flatter you unless she believes it to be true. She cries harder than anyone at a funeral. She is fiercely loyal to her family but will not spare them hard work or spoil them with extravagance. She may seem to absorb a lot of demands but when she draws the line at enough, everyone knows it." ~~Christine Scaman, 12 Blueprints