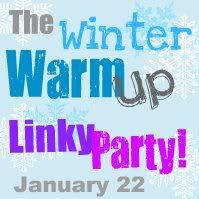 Hi everybody!!
Thanks so much for visiting me here! I can't wait to meet some of you, and thought it might help get the party started to tell you a little bit about myself while we drink hot chocolate with marshmallows and munch on shortbread cookies.
By the way, our winters here are pretty mild, so I don't have a whole lot of winter warm-up advice, except for cozy fuzzy socks and vanilla tea or hot chocolate. :)
Homeschooling Mom
...
I am kind of a crunchy granola kind of mom, although there are times when you would never know it, like the days when I just cannot imagine cooking a meal and head for the nearby golden-arches fast food place. When possible, however, we eat natural and organic.
We use a Waldorf-inspired homeschooling plan, though I am cheating this year by not planning the whole year in advance. I have homeschooled my son since the preschool and kindergarten years.
Personal Style Blogger
...
I am on a mission to do two things: (1) identify and discover my own signature style and (2) create a capsule wardrobe I love and adore that loves and adores me back.
For almost two years now, I have been getting to know, and refining my style, and it has been a blast! Along the way, I've been sharing my thoughts, insights, outfit posts, etc. To me, it feels like finding myself and finding home.
I've had several before-and-after experiences. This one is the most recent...
Writer, Author
...
I have lots and lots of diverse interests! A couple of years ago, I wrote an ebook about hand analysis and finding your life purpose called
The Life That's Waiting for You
. But I never tried to promote it because by the time I finished it, I had come to the unpleasant realization that I did not really
like
doing hand analysis.
Last year, I published
The Capsule Wardrobe Book: Signature Style Essentials for Plus-Size Fashionistas
. This year, I plan to create a do-it-yourself seasonal color analysis kit.
Certified 12-Season Color Analyst
...
I don't think that seasonal color analysis is easy for anyone, but I think it has often been more complicated for women of color, so I created this blog to help other women of color find information that might help them determine their seasons. One of the reasons I became certified as a color analyst was so that I could help by doing
virtual color analysis
if they need it.
Even landing on a season for myself has not been easy! I was initially analyzed as a soft autumn, but realized that that wasn't working, and decided that since I was wearing warm autumn colors, and loved the way they looked, I must be a
warm autumn
.
But then I realized that most of those warm colors I was wearing fit both the warm autumn and the
deep autumn color palette
, as will happen, I think, for a lot of women of color.
And, based on a friend's suggestion, I wondered if
deep autumn
was the best place to land for my season. This month, in fact, I have been diving into deep autumn so that I can compare both my experience and my pictures with the ones that leaned more toward the warm autumn end of things.
But already,
after lots of comparison
, I am thinking warm autumn with a definite side of deep autumn. Or
warm autumn leaning deep
,
bridging deep
.
We each have a sister season, a second best palette that will include some or more colors we can wear well. And deciding which is primary, if you are doing it yourself, means determining which harmonizes better with your skin tone, clears your complexion, etc.
Do you know your season?
Can't wait to mingle and meet some of you! Thanks for stopping by. :)
Jeanine
~*~*~*~*~*~*~*~*~*~*~*~*~*~*~*~*~*~*~*~*~*~*~*~*~*~*~*~*~*~*~*~*~*~
Having trouble deciding which season you are? I'd be happy to help!
Start the process of finding your season by taking my
seasonal color analysis quiz
~*~*~*~*~*~*~*~*~*~*~*~*~*~*~*~*~*~*~*~*~*~*~*~*~*~*~*~*~*~*~*~*~*~
Warm Autumn:
"This woman never pretends. She won't say something just to flatter you unless she believes it to be true. She cries harder than anyone at a funeral. She is fiercely loyal to her family but will not spare them hard work or spoil them with extravagance. She may seem to absorb a lot of demands but when she draws the line at enough, everyone knows it." ~~Christine Scaman, 12 Blueprints