Creating a Capsule Wardrobe: Before & After
...
What kind of "before and after" experience would you like to create this year? In broad terms, your plans could include transformation far beyond the scope of transitioning to a better capsule wardrobe and I encourage you to think of all the possibilities!
But, specifically, with regard to what's in your closet, what would you like to change this year?
My "Before and After" for 2011
Creating a Capsule Wardrobe: 5 Best Colors
…
The rich autumn colors I want to emphasize in my capsule wardrobe are red-orange, orange, ivory, espresso and the apple cider brown I have in my eye color. I am willing to include olive green but I don't like it enough to make it one of my top five.
Creating a Deep Autumn Capsule Wardrobe for January
...
But I have discovered that my versions of them need to be both deep and brighter than warm autumn. I was planning to settle on
clear autumn
, as my season, but in the normal 12-season system, that would be deep autumn.
And it's been suggested that I give deep autumn a go before trying something sort of new like clear autumn. I agreed and will be giving deep autumn the grand try for the month of January!
And why not do the
30 for 30 Remix
at the same time? I have limited my deep autumn wardrobe to 30 pieces and will try to create 30 different outfits. This will call for getting dressed a lot more often than I usually do!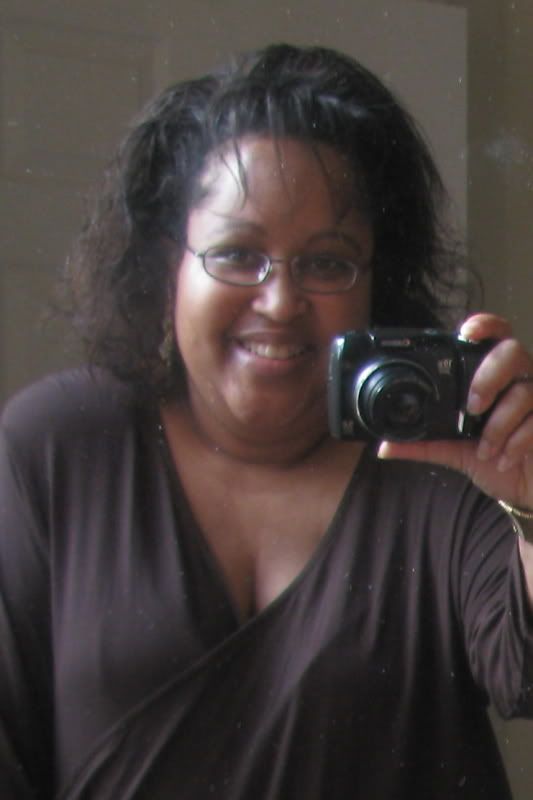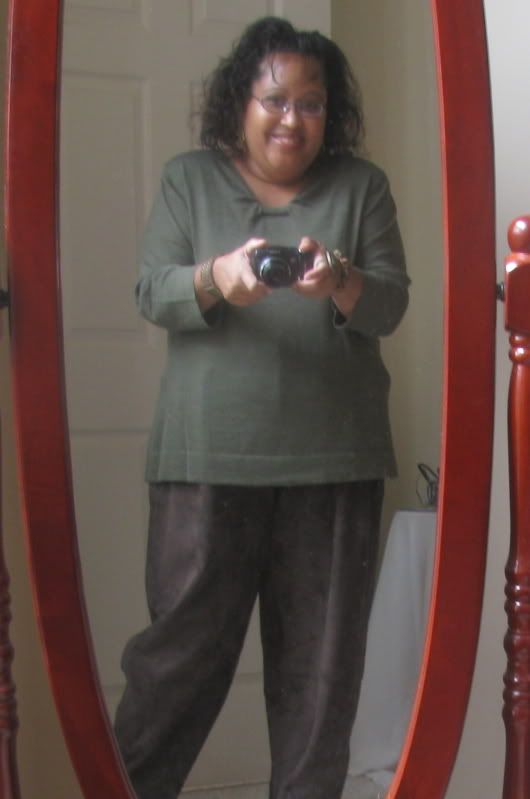 As you look ahead to your next year of personal style, what are the five colors from your seasonal color palette that you want to emphasize in the coming year? If you think in terms of capsule wardrobes for each season, you might choose 2 or 3 of these at a time.
Creating a Capsule Wardrobe: 2-3 "Uniforms"…
Another goal of mine is to be aware of the silhouettes that are best for my body type and resist the temptation to buy something that is less flattering because it looks good in the catalog!
I suggest choosing 2 or 3 "uniforms" to focus on as you plan your capsule wardrobe. Jacket-with-pants, tunic-with-leggings, cardigan-with-long skirt, etc. Think about what looks best on you and choose a couple to keep in mind as you shop. If it won't fit into one of those uniforms, don't buy it.
Here I am in one of my uniforms…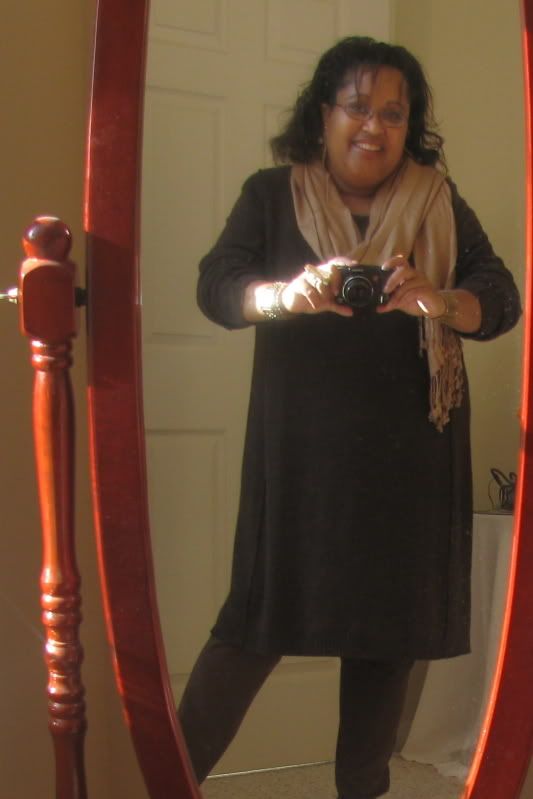 Creating a Capsule Wardrobe: Create Signature Style…
I know that for me, my style words are natural comfort, so I need for my capsule wardrobe to honor them. And the outfits I create need to be faithful to my own sense of style, not just a copy of something I have seen in a magazine.
Creating a Capsule Wardrobe: Only Wear What You Love…
Whenever I make a wardrobe mistake, this is the rule I'm ignoring. There might be something I love about it: its color or the way it feels, but something isn't right, that when I bought it, I decided to overlook. And then it just sits there, neglected, in my closet.
So let me resolve anew to only wear what I love and adore, that I know will love me back!!
What are your wardrobe resolutions?
For weekly help making these or similar changes, check out the January Jumpstart each Wednesday here at this blog, starting this Wednesday, January 4th!
I am linking up today with Nina from Momma Go Round for Real Momma, Real Style and on Wednesday, I will link up with Lindsey at The Pleated Poppy for What I Wore Wednesday.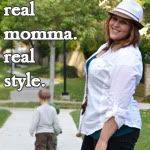 ~*~*~*~*~*~*~*~*~*~*~*~*~*~*~*~*~*~*~*~*~*~*~*~*~*~*~*~*~*~*~*~*~*~
Having trouble deciding which season you are? I'd be happy to help!
Start the process of finding your season by taking my
seasonal color analysis quiz
~*~*~*~*~*~*~*~*~*~*~*~*~*~*~*~*~*~*~*~*~*~*~*~*~*~*~*~*~*~*~*~*~*~
Warm Autumn:
"This woman never pretends. She won't say something just to flatter you unless she believes it to be true. She cries harder than anyone at a funeral. She is fiercely loyal to her family but will not spare them hard work or spoil them with extravagance. She may seem to absorb a lot of demands but when she draws the line at enough, everyone knows it." ~~Christine Scaman, 12 Blueprints