During the past week, I had get-togethers, errands to run, Christmas Eve and Christmas. So this is the "what I wore" holiday edition!
LOTS of green, because I had trouble finding warm autumn reds this year and the one shirt I thought would work, that I ordered from Coldwater Creek, turned out to be cool.


Now, this next green is really a green brown, but not so much a warm autumn color (more like soft autumn, I think). However, I love the way it feels (so comfy), so I decided to keep it, wear it anyway, and try to make it work by adding the right makeup. I think that worked, and what I used were more of the Elea Blake samples I mentioned last week.
What do you think? Am I getting away with it? Probably not quite! But it was wonderful to ding around in that day.
(By the way, please pardon the dust on my mirror!! It's right next to a window I always keep cracked, so it seems like I no sooner wipe it off than it has collected dust again.)
And finally, all green, with red accessories. I liked this outfit, too, though I wonder how often I'll wear it after the season ends since I've worn it so much in the past couple of weeks!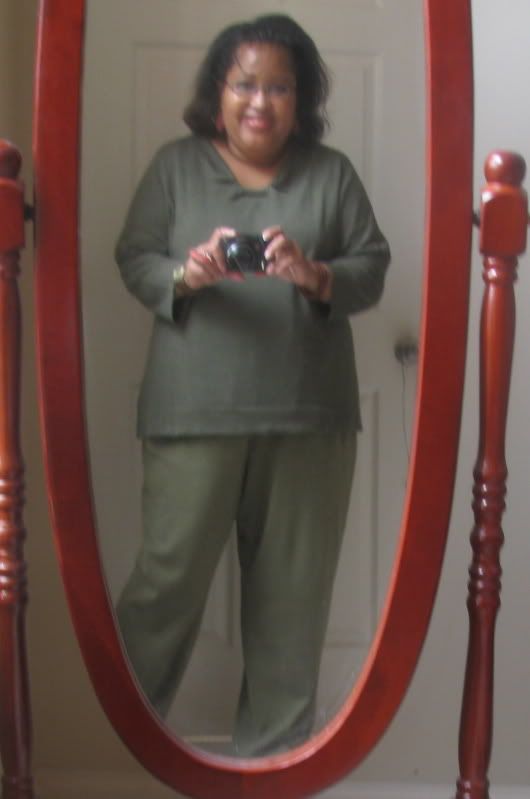 And I have to say, this is my fave makeup look of them all, this week. Do you agree? I love that red lipstick!


What did you wear?
I am linking up today with Nina from Momma Go Round for Real Momma, Real Style and on Wednesday, I will link up with Lindsey at The Pleated Poppy for What I Wore Wednesday.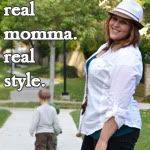 ~*~*~*~*~*~*~*~*~*~*~*~*~*~*~*~*~*~*~*~*~*~*~*~*~*~*~*~*~*~*~*~*~*~
Having trouble deciding which season you are? I'd be happy to help!
Start the process of finding your season by taking my
seasonal color analysis quiz
~*~*~*~*~*~*~*~*~*~*~*~*~*~*~*~*~*~*~*~*~*~*~*~*~*~*~*~*~*~*~*~*~*~
Warm Autumn:
"This woman never pretends. She won't say something just to flatter you unless she believes it to be true. She cries harder than anyone at a funeral. She is fiercely loyal to her family but will not spare them hard work or spoil them with extravagance. She may seem to absorb a lot of demands but when she draws the line at enough, everyone knows it." ~~Christine Scaman, 12 Blueprints