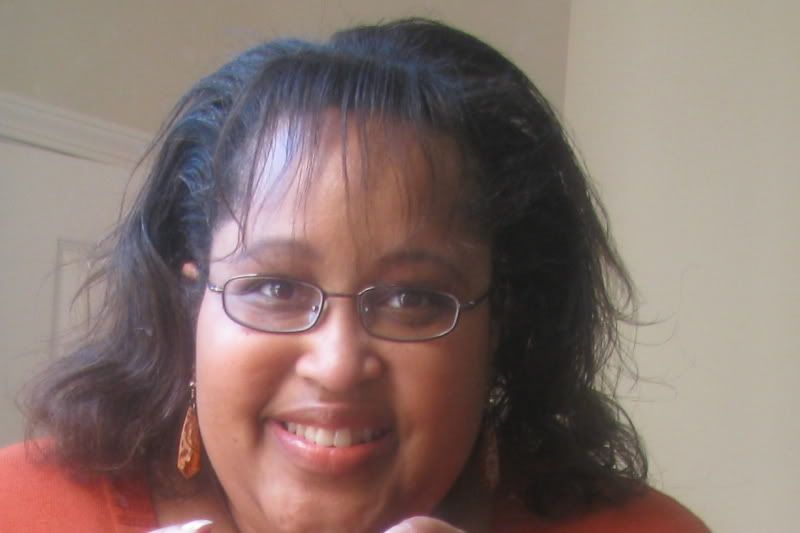 Seasonal Color Analysis: Do Women of Color Need Deeper Makeup?...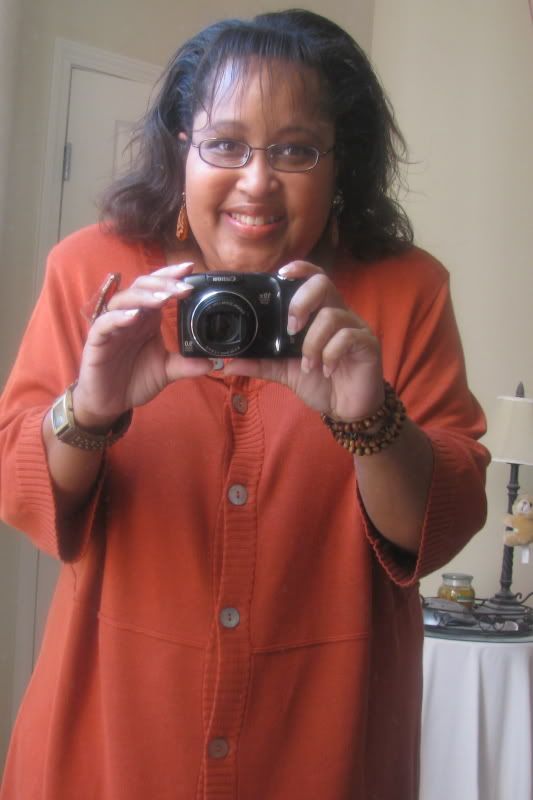 I think, perhaps, they do, during the holiday season and in general. In this picture, I am wearing a shirt whose pumpkin orange color fits within the warm autumn color palette (although it may be borderline deep).
But the makeup samples I ordered from
Elea Blake
all fit within the
deep autumn
color palette (they call it dark autumn). In fact, I was specifically looking to try makeup that matches the oranges, greens and browns I wear. I'd like to sample several different companies that offer 12-season or 16-season cosmetics so that I get a good feel for what they offer women of color.
Have you, in the past, purchased makeup that looked good when you bought it, but on you, it looked chalky, pasty or overwhelmingly intense? Me, too, and that's what I'm trying to help you avoid!
And as I have said before, I suspect that many women of color will be warmer and deeper than their season.

Meaning that the colors recommended for them may need to be a smidge warmer and a smidge deeper. You may see what I mean as you look at my pictures.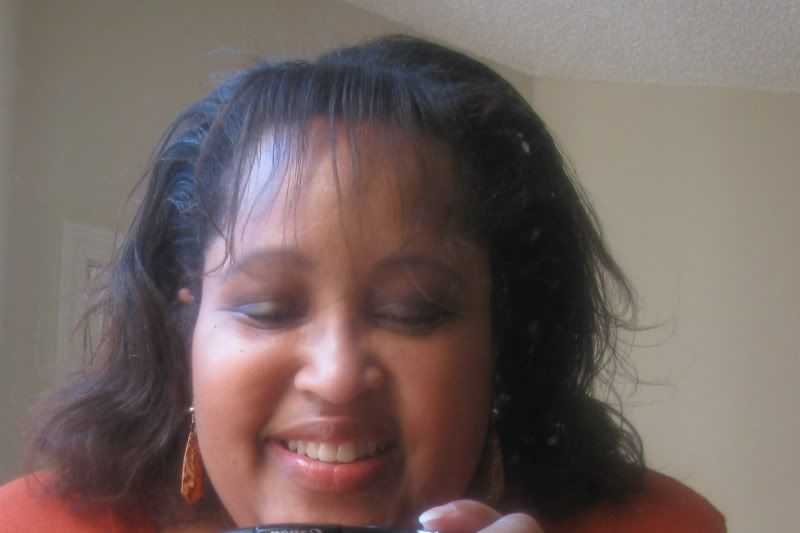 Seasonal Color Analysis: Warm Autumn Color Palette…
If you'll notice, the color of my shirt matches and harmonizes with the oranges in this palette, but is not quite as deep as the deep autumn orange (see below).
Seasonal Color Analysis: The Deep Autumn Makeup I Sampled (Elea Blake calls it Dark Autumn)…




Warmth blush
Sneaky blush
Valiant eye shadow
On the Beam lipstick
Cactus eye liner
I haven't played with all the samples yet, but I loved almost all the ones I have tried, so far (these five listed). What might I buy? The
warmth
blush, and the
on the beam
lipstick! They are perfect oranges.


Seasonal Color Analysis: The Deep Autumn Color Palette…
(photo credit: someone's Sci Art Dark Autumn color fan that I saw months ago on Facebook)
Seasonal Color Analysis: Holiday Makeup for Women of Color...
Though I am NOT wearing holiday makeup, I think I am still learning about what to do with my reds and greens and bronzes and golds.
My advice:
avoid most of the base eye shadow colors unless it is makeup specifically recommended for women of color. The "base color" I used was the
sneaky
blush color because it was lighter than the dark brown (
valiant
) I used on top.
Speaking of the dark brown, that is the only color in the group I wasn't sure of because I think it might not be rich or warm enough and might be too dark.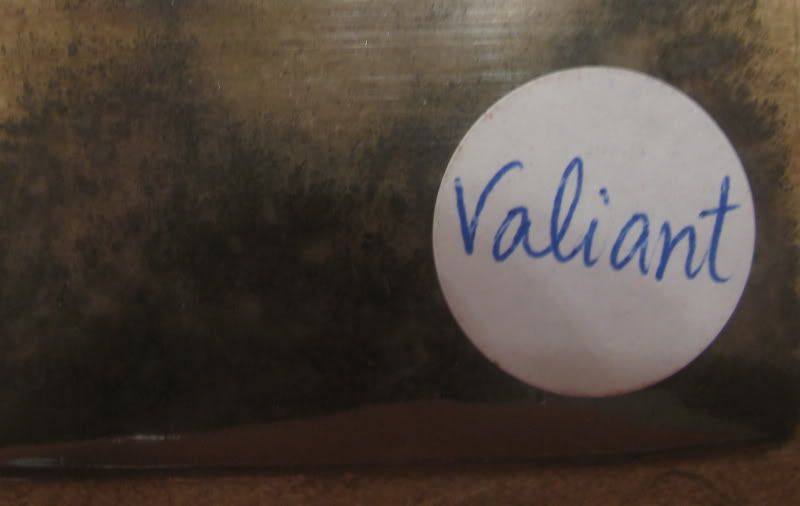 The others, so far, have been perfect!
So go a bit deeper than you might think you would need and then, apply lightly and blend. I bought a blush a few months ago from
Dressing Your Truth
in an orange-red color that I was sure would overwhelm me, planning only to wear it with reds and red-orange. But I love it and it is now the color I wear almost all the time, with everything!
What has been your experience with makeup? Do you agree that women of color may need makeup colors from a warmer or deeper season than their own?
~*~*~*~*~*~*~*~*~*~*~*~*~*~*~*~*~*~*~*~*~*~*~*~*~*~*~*~*~*~*~*~*~*~
Having trouble deciding which season you are? I'd be happy to help!
Start the process of finding your season by taking my
seasonal color analysis quiz
~*~*~*~*~*~*~*~*~*~*~*~*~*~*~*~*~*~*~*~*~*~*~*~*~*~*~*~*~*~*~*~*~*~
Warm Autumn:
"This woman never pretends. She won't say something just to flatter you unless she believes it to be true. She cries harder than anyone at a funeral. She is fiercely loyal to her family but will not spare them hard work or spoil them with extravagance. She may seem to absorb a lot of demands but when she draws the line at enough, everyone knows it." ~~Christine Scaman, 12 Blueprints