Six Items or Less Dilemma
...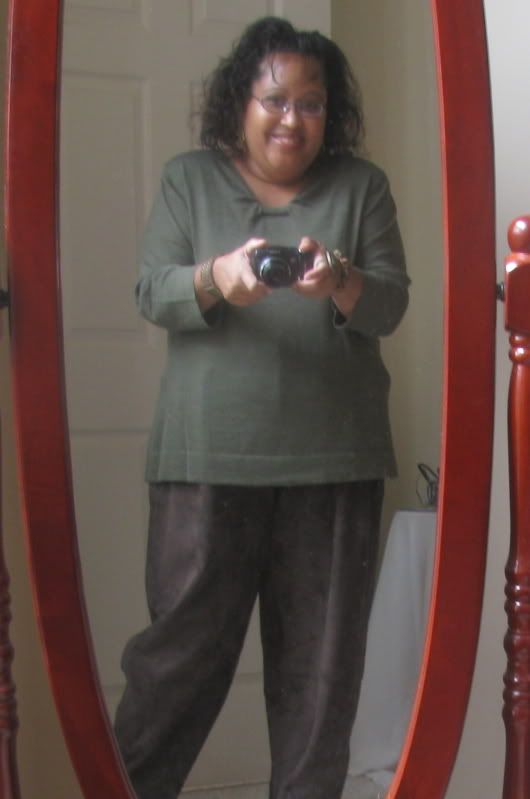 As you might remember from last week (or yesterday's post), we are having unseasonably warm weather and I got very concerned about my choices for
Six Items or Less
. I wore my green sweater twice and was hot & sticky & uncomfortable!
So I made the decision to get rid of it. I think that sweater and I are going to have to break up for a while.
Unfortunately, that means it will not be a part of my six and since I have already worn it, that breaks the rules. Cheating! But I had to do it.
Six Items or Less: The New Choices
...
As soon as I made the decision to take a break from the sweater, I felt better. And I changed a couple of other things, too. I swapped out the green sweater for my yellow pullover that I knew I could count on to be comfy even in the heat.
And I picked an orange sweater I thought would be more comfortable than the dress I had chosen. I felt pretty happy with my six...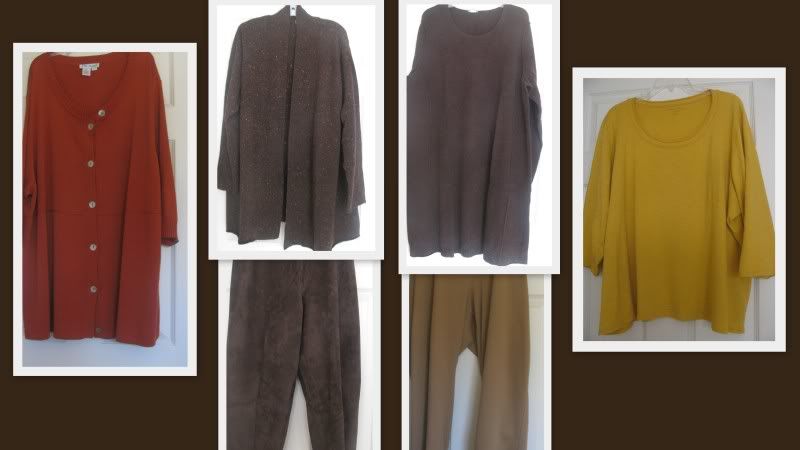 Six Items or Less: One More Revision
...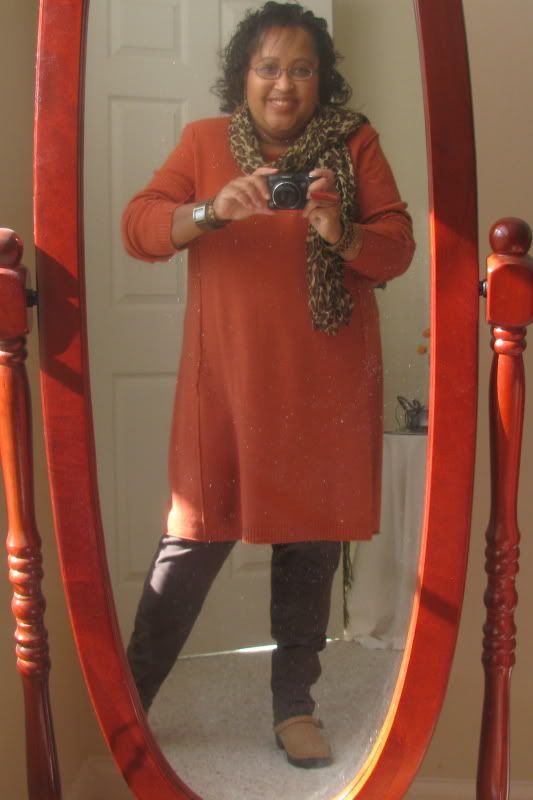 But then I took a second look at pictures of myself in both the orange sweater and the orange dress. I think maybe the orange dress would be better.
So at this point, I have changed my mind again. But I haven't worn either one so stay tuned...
I will say this, though. Even for all the dilemmas and the unwelcome warm weather, it's great to connect with the other sixers and share in the stories of their experiences.
~*~*~*~*~*~*~*~*~*~*~*~*~*~*~*~*~*~*~*~*~*~*~*~*~*~*~*~*~*~*~*~*~*~
Having trouble deciding which season you are? I'd be happy to help!
Start the process of finding your season by taking my
~*~*~*~*~*~*~*~*~*~*~*~*~*~*~*~*~*~*~*~*~*~*~*~*~*~*~*~*~*~*~*~*~*
Warm Autumn:
"This woman never pretends. She won't say something just to flatter you unless she believes it to be true. She cries harder than anyone at a funeral. She is fiercely loyal to her family but will not spare them hard work or spoil them with extravagance. She may seem to absorb a lot of demands but when she draws the line at enough, everyone knows it." ~~Christine Scaman, 12 Blueprints