Seasonal Color Analysis: Warm Autumn Memories of Halloween
...
I can't remember the last year I actually wore a costume for Halloween. Probably before my son was born. Do you wear costumes? I used to get creative with mine, because I didn't want them to be too easy to figure out. And they weren't, LOL!
But I love to honor those kinds of special days with color, so, of course I was wearing a warm autumn orange.
Seasonal Color Analysis: A Deep Autumn Dancing
...
My son's costume was on the cheap, too. We bought a pitchfork from the grocery store, turned a red shirt inside out to hide the design on the front and called it "devil." And he was thrilled, making menacing faces and sounds, and riding around with part of the pitchfork sticking out of the car window.
And then, we went to his ballroom dance class. Unfortunately, very few people have signed up this year, and I'm worried we may lose it if more don't start to show up.
But we enjoy it! I even get up and dance when they do the line dances. The other kids had on costumes, too, and my son had a blast!
Seasonal Color Analysis Linkup
...
I am linking up today with Nina from Momma Go Round for Real Momma, Real Style and on Wednesday, I will link up with Lindsey at The Pleated Poppy for What I Wore Wednesday. And this blog will be my new home for both (read why here), so for anyone visiting from either place, welcome!! :)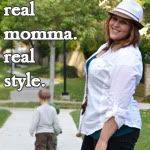 ~*~*~*~*~*~*~*~*~*~*~*~*~*~*~*~*~*~*~*~*~*~*~*~*~*~*~*~*~*~*~*~*~*~
Having trouble deciding which season you are? I'd be happy to help!
Head over to my virtual color analysis page
and we'll start the process of finding your season. ~*~*~*~*~*~*~*~*~*~*~*~*~*~*~*~*~*~*~*~*~*~*~*~*~*~*~*~*~*~*~*~*~*~
Warm Autumn:
"This woman never pretends. She won't say something just to flatter you unless she believes it to be true. She cries harder than anyone at a funeral. She is fiercely loyal to her family but will not spare them hard work or spoil them with extravagance. She may seem to absorb a lot of demands but when she draws the line at enough, everyone knows it." ~~Christine Scaman, 12 Blueprints