Seasonal Color Analysis Goes Green
...
Well, in that I was
wearing
green, anyway :).
My son and I took a nature walk one afternoon last week, and I decided to try out my new green pullover sweater. I liked it! But I wish it were a little richer in color. I'll be giving it a good test run during the
Six Items or Less
challenge, which starts tomorrow!
Seasonal Color Analysis in Nature
...
As we walked, I noticed all the different colors we were seeing and began to collect the autumn evidence. The leaves, the acorns, the grass, the trees provided a lot of variety of colors for the autumn color palette: reds, warm pinks, yellows, greens, light browns, warm medium browns, dark browns, oranges and more...
A Seasonal Color Analysis Linkup
...
I am linking up today with Nina from Momma Go Round for Real Momma, Real Style and on Wednesday, I will link up with Lindsey at The Pleated Poppy for What I Wore Wednesday.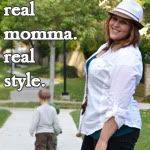 ~*~*~*~*~*~*~*~*~*~*~*~*~*~*~*~*~*~*~*~*~*~*~*~*~*~*~*~*~*~*~*~*~*~
Having trouble deciding which season you are? I'd be happy to help!
Head over to my virtual color analysis page
and we'll start the process of finding your season. ~*~*~*~*~*~*~*~*~*~*~*~*~*~*~*~*~*~*~*~*~*~*~*~*~*~*~*~*~*~*~*~*~*~
Warm Autumn:
"This woman never pretends. She won't say something just to flatter you unless she believes it to be true. She cries harder than anyone at a funeral. She is fiercely loyal to her family but will not spare them hard work or spoil them with extravagance. She may seem to absorb a lot of demands but when she draws the line at enough, everyone knows it." ~~Christine Scaman, 12 Blueprints