Soft Autumn Dressing Your Truth Type 3 Outfits for My Fall Capsule Wardrobe…
I think I now own about 5 animal print scarves! But I am not sure I am going to keep this one. It has a little bit of black in its background and it doesn't have the richness I would like for either soft autumn or
dressing your truth type 3
.
I did like it with that outfit, though…
I wore this outfit to the grocery store and my main goal was to try out the two colors, coral and burnt umber, together. What I am thinking about this outfit is that the coral cardigan doesn't feel substantial enough.
One story this week of outfits will tell is a before-and-after about going to the hairdresser
:)
.
Here's the outfit I wore on the day I went. I never wear a lot of jewelry when I go to the hairdresser and I usually go easy on the makeup, too. There's water, there's heat from sitting under the dryer, there's hair spray all over the place. I like to be comfortable but casual.
Soft Autumn Dressing Your Truth Type 3 Jewelry…
I got in quite a haul toward the end of the week last week, and was so excited, I couldn't resist taking a picture or two. I got scarves, bracelets, earrings, necklaces, and rings!
The first pic below is my recent score at the
Dressing Your Truth store online
. They even wrapped it in dressing your truth type 3 animal print paper. The second and third pics are of a new ring that came the same day.
When I realized it matched the outfit I had on, I snapped a pic or two immediately. Here's a close-up…
Soft Autumn Makeup…
I know my hair needs to fluff out a bit to match the largesse of my face, but as it is right now, it really draws attention to my face. I think I am falling in love with my eyes!
So I gave them even more attention than usual when I put on my makeup…
Green eye shadow from BeautiControl
Tan blush from BeautiControl
Tuscan lipstick (my fave!) from BeautiControl
Soft Autumn Color Palette…
I will be linking up today with Nina at
Momma Go Round
for
Real Momma, Real Style
, and on Wednesday, with Lindsey at
The Pleated Poppy
for
What I Wore Wednesday
.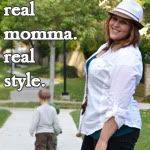 And here's our
Twenty Twenty September
linkup for this week...
"Too often, the expression of passion through quiet is misjudged to be low, but that's not so. Leave flash to someone else. Believe that others fully sense the extreme physicality of understated heat. We feel so grateful for the absence of force that we give more of ourselves back. Nothing rattles our cage, no visual element is aggressive, not a single one. We feel less guarded or inhibited, more open to reveal, more receptive to consider, more willing to play, I'm not using these words by accident. Soft Autumn is the most smoothly sensual Season." ~~Christine Scaman, 12 Blueprints