Soft Autumn Fall Capsule Wardrobe Challenge: Week 3
This past week was the third in our
Twenty Twenty Wardrobe Remix
, our early fall wardrobe challenge. I am still doing well with my capsule of 20 pieces! You will notice, though, that my ivy green duster from Jessica London is becoming a favorite...
Soft Autumn Favorites from My Fall Capsule Wardrobe
The outfits I didn't like as much were the ones I wore with yellow. Not sure why. I'll have to give it another try next week and see what happens.
My favorites were the ivy green duster with the animal print scarf and the coral maxi dress from J. Jill, with my brown lace cardigan from Roamans...
My Soft Autumn Fall Capsule Wardrobe Dresses Up a Smidge
And here's what I wore to the reception on Sunday. I had such a GREAT TIME!!! Thanks to everyone who helped me decide what to wear...
I will be linking up today with Nina at
Momma Go Round
for
Real Momma, Real Style
and on Wednesday, I'll link up as usual with Lindsey from
The Pleated Poppy
for What I Wore Wednesday.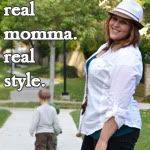 If you have followed me from one of those places, please say hello so I'll know you dropped by! (Comments are like apple pie with whipped cream on top).
And here's our
Twenty Twenty
Linkup. Post as many outfit post links as you want for the week! I am having a blast with this fall capsule wardrobe challenge. How's it going for you?
~*~*~*~*~*~*~*~*~*~*~
"Too often, the expression of passion through quiet is misjudged to be low, but that's not so. Leave flash to someone else. Believe that others fully sense the extreme physicality of understated heat. We feel so grateful for the absence of force that we give more of ourselves back. Nothing rattles our cage, no visual element is aggressive, not a single one. We feel less guarded or inhibited, more open to reveal, more receptive to consider, more willing to play, I'm not using these words by accident. Soft Autumn is the most smoothly sensual Season." ~~Christine Scaman, 12 Blueprints