BIG ANNOUNCEMENT: I Was Wrong!
...
I found out at the conference that I am a
dressing your truth type 3
, not a
dressing your truth type 2
, as I had thought. For almost a year, I had been living and dressing as a type 2, but I was mistaken.
"How Did You Get It Wrong for Almost a Year?"
...
People have been asking me, now that I know I am a type 3, why I ever thought I was a type 2.
I completely understand that because with all the information that now is flooding into my head about why I really am a type 3, I have been wondering myself how I could have missed it.
What I have come up with so far is that my features are softened because of my secondary type 2, I was living in my secondary (type 2) and thus, more aware of those traits than the type 3 ones, and I had a judgment about type 3s and so avoided even considering it. Didn't even bother to read the material about it.
My Instincts Were Talking to Me, Though...
From the very beginning, I wore most of my type 2 colors with brown and even posted about how I was trying to warm them up a little. And over time, I began to notice that I wasn't like the other type 2s.
Eventually, I decided that I must be a secondary type 3, but still didn't consider that I might not be a type 2 until someone else suggested it. A few times. Insistently. And set up an appt. for me to be draped while at the conference.
And thank goodness she did because that's how I came to know that I am actually a dressing your truth type 3. Which means I get to wear all those wonderful warm, rich colors I was already beginning to wear because I had been color analyzed as a soft autumn.
Celebrate Your Beauty: The First Annual Dressing Your Truth Conference
...
Here's one of the outfits I chose for the conference. On Friday, they wanted us each to wear our favorite outfits for the Parade of Fashion (by dressing your truth type) and the dinner/dance.
Dressing Your Truth Sale: Up to 75% Off.
..
If you're interested in finding out your own dressing your truth type, this is a great time because for the next few days, the whole Dressing Your Truth store is on sale, including the online course.
A Dressing Your Truth Linkup
...
Linking up today with Nina at
Momma Go Round
for
Real Momma, Real Style
and on Wednesday, I will link up with Lindsey at the
Pleated Poppy
for
What I Wore Wednesday
and Claire for Fashion Wednesdays.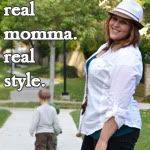 ~*~*~*~*~*~*~*~*~*~*~*~*~*~*~*~*~*~*~*~*~
~*~*~*~*~*~*~*~*~*~*~*~*~*~*~*~*~*~*~*~*~