End-of-Summer Soft Autumn Capsule Wardrobe
...
For some, the warm days are beginning to come to an end. Here in GA, the warmth will continue! And I have been putting together some outfits that will see me through the next month even though, technically, we'll be moving into the next season...
Brown pullover
Camel pants from Lands End
Lots of chunky T3 jewelry
I think it will be hard to wear this outfit only once during the
Twenty Twenty challenge
, since it's so easy and is one of my favorites! And it honors me as both a soft autumn and a
dressing your truth type 3
.
Did you read my
big confession
about being a
dressing your truth type 3
?
Coral cardigan from J. Jill
Tiger lily maxi dress from J. Jill
Linking Up this Soft Autumn (Dressing Your Truth Type 3/2) Blog Post
...
Linking up today with Nina at
Momma Go Round
for
Real Momma, Real Style
and on Wednesday, I will link up with Lindsey at the
Pleated Poppy
for
What I Wore Wednesday
and Claire for Fashion Wednesdays.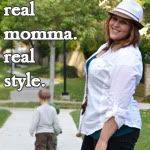 Fall Capsule Wardrobe Challenge: Join Us for Twenty Twenty September!...
~*~*~*~*~*~*~*~*~*~*~*~*~*~*~*~*~*~*~*~*~
~*~*~*~*~*~*~*~*~*~*~*~*~*~*~*~*~*~*~*~*~
Autumn Color Palette
...
(photo credit: Jane Fardon)