Introducing Me, Soft Autumn
...
In case you are just arriving on the scene here, I recently
color analyzed myself
as a
soft autumn
. I have a certified color analyst friend, Lora Alexander from
Pretty Your World
, who is either going to confirm that for me or tell me I am a smidge off and am actually a warm autumn.
I did a
lipstick test
as a last-step to try to confirm it & the best lip colors were soft autumn & warm/true autumn, so it could go either way. But because I am a dressing your truth type two, I have a feeling that soft autumn will win out.
BIG ANNOUNCEMENT: Lora is also going to train and certify me to be a color analyst, too! My goal is to get really good at helping women of color discern their season because there isn't a whole lot of information available out there about seasonal color analysis for women of color to help us.
Soft Autumn Challenge
...
But meanwhile, I have just started a 30-day
soft autumn color analysis challenge
. I have segregated my closet by type.
Everything I am wearing for this seasonal color analysis challenge fits the
soft autumn palette
and works for me as a
dressing your truth type two
. Everything else has been relocated to a different place in my closet.
I'm having a blast, so far! Although some days I can tell I don't have it quite right, that's why creating a challenge for myself is such a good idea. Gives me lots of practice!
My goals for my outfits during this challenge...
(1) Soft and muted ~ and the question is always, "is it soft enough?" or "is it muted enough?"
(2) A mixture of warm and cool to match my coloring ~ sometimes this one is a challenge, as well.
Today's Soft Autumn Outfit
...
I added a scarf to try to cool it off and soften it a smidge, but did not really like it. What do you think?
I love the richness of the ivory shirt but it may be just a bit too rich. Might need a little of my wash-and-fade treatment :).
I am linking up today with Nina at
Momma Go Round
for this week's installment of
Real Momma, Real Style
. On Wednesday, I will link up Lindsey at the
Pleated Poppy
and on Friday, I will link up with Jennifer at
Momma Made It Look Easy
.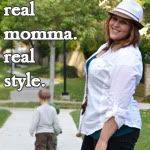 The Soft Autumn Palette
...
(picture credit ~ http://www.shopmyclosetboutique.com)